PIKATEC NANOBLADE 4.5-5.0
PIKATEC NANOBLADE 4.5 is an extreme line of blades with ultimate modification and geometry, modified for the best possible properties and gliding abilities. It is the flagship of Pikatec, into which the best that current development and knowledge offer has been placed. It is a material with an input hardness of 748 hv, with a coating with a hardness of 2,900 hv.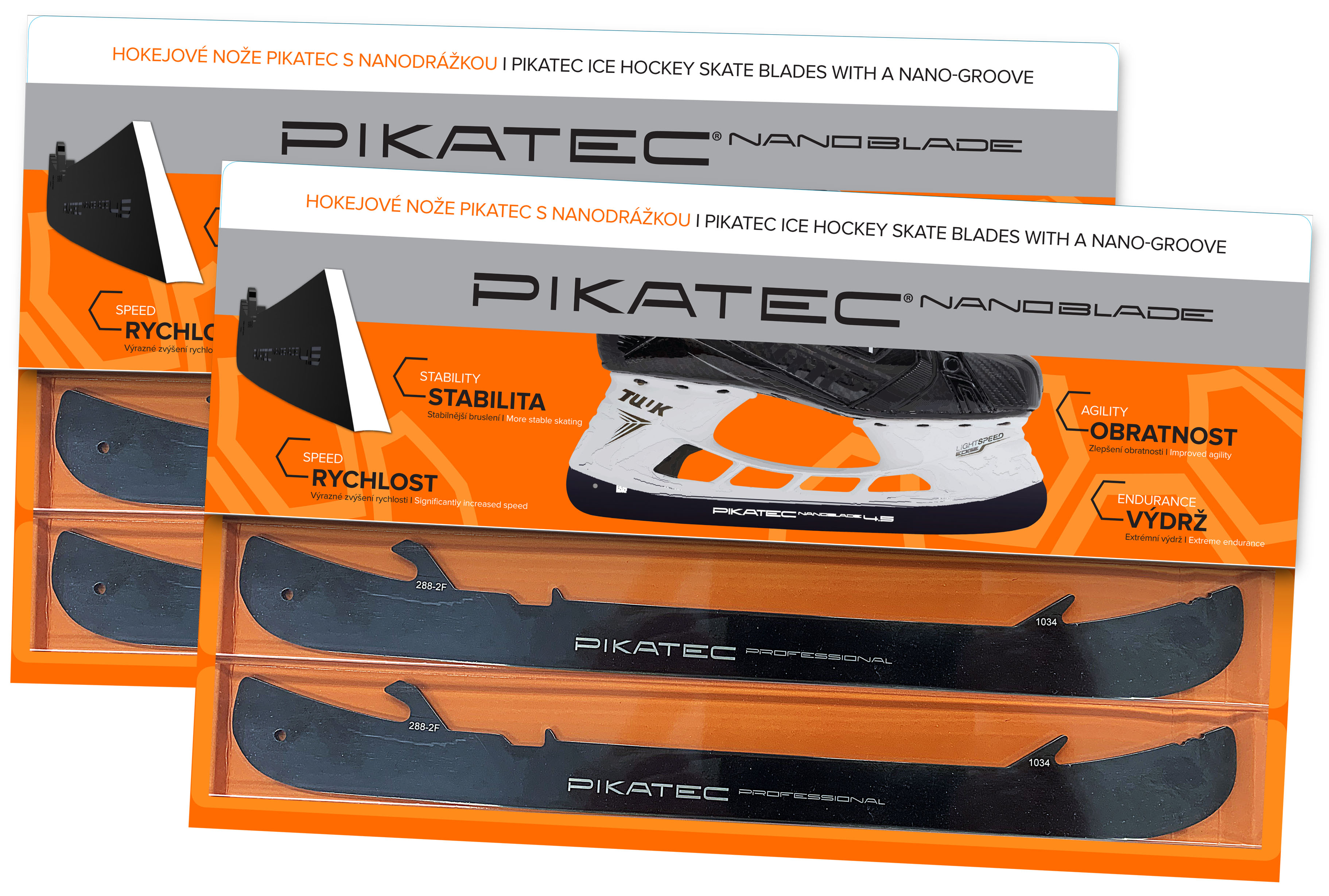 The standard thickness of the edge of the blade is widened to 4.5 mm, ensuring better gliding properties and preventing it from getting stuck in the ice. The blades fit into the existing Bauer or CCM blade holders. A wider surface is undesirable with a standard blade (increased friction), but the effect is the opposite with the nano-groove - a larger buoyancy area is created for a better glide and a sharper edge. However, the surface of the material is specially treated for the best properties of other layers. The edges of this type of blade are smoothed from a value of about ra 1.6μm to about ra 0.01μm. The geometry of the blade is straighter for increased speed and stability, and the blade is even longer than previous types of blades. The Pikatec NANO-GROOVE is ground onto the material, so the blades are ready for use.
Types of geometry are described here.
Important: It is necessary to remember that the gliding characteristics of the blades are provided by the nano-groove. Shar­pening of blades or Pikatec geometry in a conventional way can result in a loss of these characteristics, which poses a risk of injury!!!