After more than two years of development in cooperation with the Technical University in Liberec, we bring you a new range of products for the home -  a series HOME . Just after you apply the appropriate cleaning polish with a cloth in a very thin layer of material or furniture that you want to protect in the long term, and after a while a soft cloth slightly rozleštíte. Then let harden. That's all you have, and up to two years done.  Protected surface is less stains, repels water, grease, dust, has a higher hardness and is also antibacterial.  Up to 80% will reduce the frequency and time-consuming cleanup.
Check out the brief demo
On what materials can be used Pikatec Home?
These are mainly home furniture, appliances, flooring, building components (glass and window frames, doors, window sills etc.), sanitation (showers, bathtubs, toilets, sinks etc.), etc., Kitchen appliances (stove, oven, microwaves, refrigerators, dishwashers, etc., followed by outdoor (garden) furniture, tiles, wood decks, fences, pools, whirlpools and other elements.

Before and after application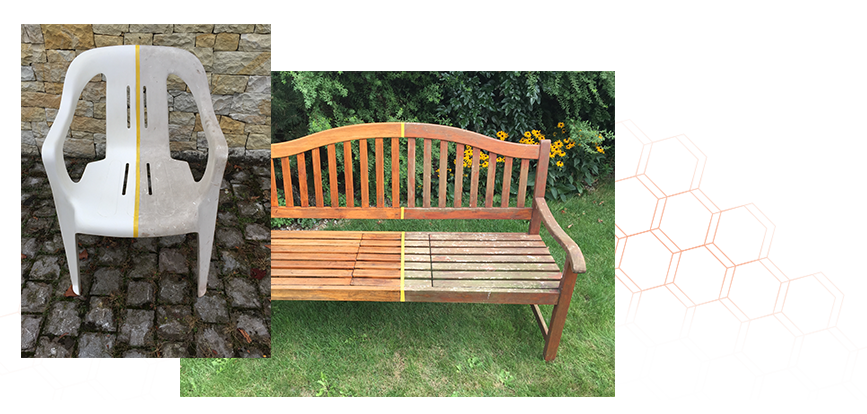 Characteristics of the products after treatment
UV protection
smoothing
Protection against mechanical wear - increased surface hardness
dust repellent
Water repellency (hydrophobicity)
Oil repellency (Olejofobita)
Chemical resistance (acids, alkalis, etc.)
easy maintenance